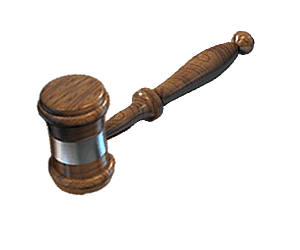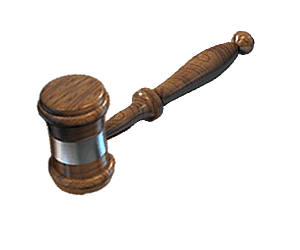 Buying personal property at an auction is exciting and fast-paced. Whether you're an experienced bidder or a novice our auctions are simple and fun!
Day of Auction
You will need to register with our staff located in the company trailer on site. There is no fee for this and you will receive a numbered bid card. Our auctions start promptly so please make sure you arrive in plenty of time to get your number and to look over the inventory. Once the auction starts our auctioneers will make announcements pertaining to the terms of the sale and when you must remove your merchandise.
Inspections
At Wigginton Romine Auctioneers, we recommend you preview the items being sold prior to the beginning of the sale. Please arrive early to make your inspections. All items at auction are sold as-is, where-is, with no warranties expressed or implied and all sales are final.
To Place a Bid
To place a bid on an object of interest, you will need to get the attention of the auctioneer by raising your bid card, waving your hand, or simply saying yes. Make sure your bid number can be seen clearly at all times. This will ensure the correct number is attached to the item that you have just purchased. Remember to have fun and enjoy the competitive spirit surrounding a Wigginton Romine auction!

Payment & Checkout

Payment is due in full the day of auction.Your total will consist of a buyers premium of 10% + sales tax. We accept cash, check or debit card. The credit cards we will take are Visa, Mastercard, American Express, or Discover. There will be a 3% added charge for the use of any credit or debit card and we require proper identification for any check.
Once we say sold, your purchase is your responsibility. If you need help with removing a larger item you bought, let us know and someone from our staff will assist you once the auction has ended.
Buying Personal
Property at Auction


Our staff will be there every step of the way to make sure this process is a positive experience!